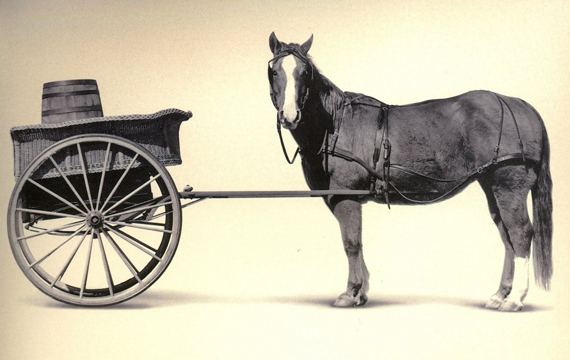 When it comes to online marketing, a common struggle faced by B2B marketers is how all of the tactics and platforms come together.
Creating an inbound marketing strategy provides a clear roadmap forward and establishes a unified front for your marketing campaigns.
If you're currently engaged in some level of online marketing, but struggling to see results or convince the boss that it is worthwhile, this post is for you.
A lot of well intentioned marketers end up putting the cart before the horse when it comes to their online marketing activities. They easily get tied up with shiny new social media sites, writing the perfect tag line, and shuffling through other "hot tactics", all the while forgetting about the real purpose of all of these tactics.
Where does it all start?
There are tons of gurus out there that say that you need to be on Twitter, you need to be blogging, you need to start building your email list. With all this noise it is no wonder that many companies, particularly in the B2B space, fail to see any real marketing ROI from online activities.
Before all of these tactics come into play, it is important to take the time to set goals. It is only by determining where you want to go that you can eventually realize that you have arrived. Determining where the company is headed can help you build a strategy that is designed to get there. [quote float="right"]It is only by determining where you want to go that you can eventually realize that you have arrived.[/quote]
Website Designed for Conversion
After you goals are set, you need to prepare your website for conversion. There is no way around it, visitors to your website come at many different stages. Some are ready to buy right away while others are just browsing.
If you would like to capture marketing ROI, you need to offer value to visitors at each of these stages. In this video I share the basics of setting up your online sales funnel:

How the Social Media Tactics Play a Role
Pinterest marketing is great, Facebook is great, Twitter is great, and LinkedIn is great, too. All of these platforms are hubs where people who are interested in your topic spend their time.
They play two important roles in your inbound marketing strategy: opportunities to connect with people and an opportunity to bring new visitors to your website.
Before you start investing in these platforms, make sure your website is setup to convert new visitors into leads.
Our B2B Marketer's Checklist is full of tips and techniques that will help you build your inbound marketing strategy and help bring all of your marketing tactics into alignment. Grab your copy of the checklist today – it's an investment in your future.