There's no denying it — the marketing landscape is continuing to change. The direction it's moving? From outbound to inbound marketing practices.
Still, however, chief marketing officers are clinging to the traditional marketing ideals they've held dear for so many years. Although traditional tactics are making their way out, many chief marketing officers choose to ignore the evolution of marketing tactics.
Here are five statistics that will scare the pants off any chief marketing officer clinging to traditional marketing or attempting inbound marketing alone/without training:
60% of Marketers Say They Are Challenged with a Lack of Integration Across Channels
According to the Content Marketing Institue, 60% of outbound marketers say they are challenged with a lack of integration across channels.
In essence, this means they are struggling to present consistent messaging and campaigns across all of their marketing channels. This spans anything from brochures to copy to social media marketing content. It's also pretty obvious when an organization struggles with this. You take one look at their website and then compare it to their brochure or social media presence and wonder if they're the same organization at all.
Inbound marketing isn't just a movement for better and more permanant marketing — it is a methodology that unifies your digital channels, which include social media platforms, email marketing, website, blog and content offers.
Also with a tool like HubSpot, it is incredibly easy for an inbound marketing team to manage everything under one rooftop, which promotes consistency and integration across channels. 
Only 32% of Marketers Say They Are Effective at Content Marketing
Also according to the Content Marketing Institute, only 32% of marketers say they are effective at content marketing.
Considering that content marketing is a large part of what makes inbound marketing successful — developing blog posts, eBooks, videos and educational social media marketing content — this is a frightening statistic.
It means that traditional marketers don't feel comfortable or have the methodology necessary to adapt to the changes in the way that marketing is performed.
37% of Inbound Marketers Experience Greater ROI than the Previous Year
This statistic, along with the following two, come to us from HubSpot's State of Inbound Report.
As traditional marketing practices see a decline in return on investment (ROI), inbound markerters continue to experience an increase on ROI. This is further proof that the marketing landscape is continuing to shift towards inbound marketing, which you'll also see in the stat below.
Social Media, Blogs, SEO and Email Marketing Channels Are Becoming Most Important
Just in the last six months, social media, blogs, SEO and email marketing channels are becoming the most important.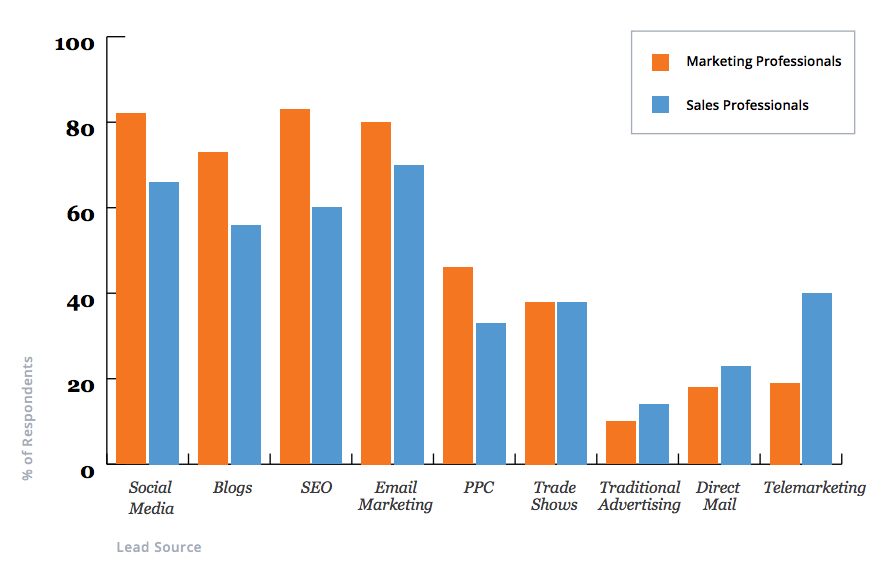 This statistic comes to us in a world where traditional marketers are proclaiming the death of social media, blogs, SEO and email marketing. They claim it to be a passing trend, but it's actually quite the opposite. From the statistics, traditional methods are seeing a decline.
Marketing Agencies Are Most Effective at Driving Leads Through Inbound Channels
This may be a startling statistic to anyone who has followed us up until this point — who agrees that inbound marketing is continuing to take the spotlight, but hasn't hired an agency yet.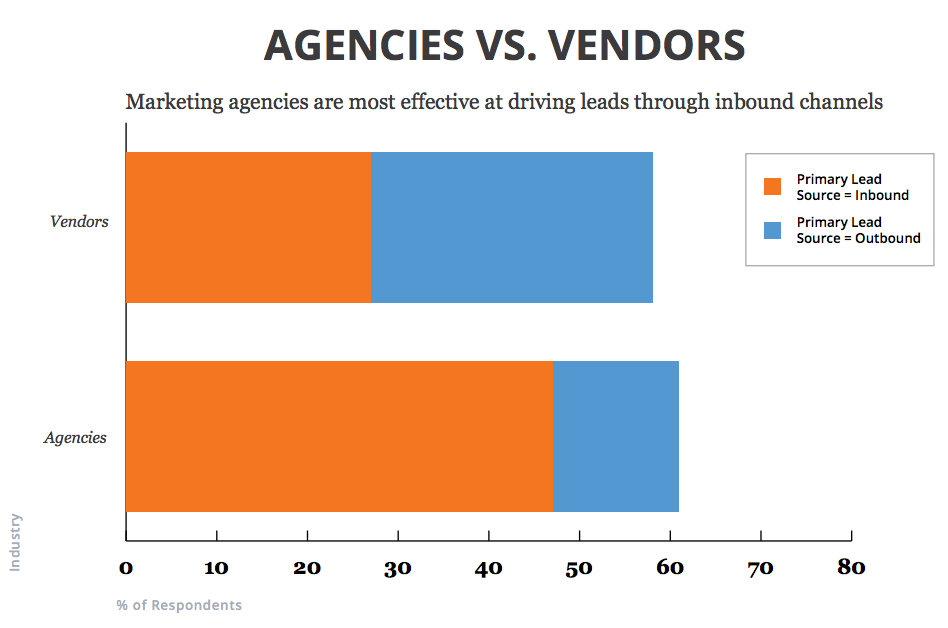 Research has proven that marketing agencies are most effective at driving leads through inbound channels, rather than individual practitioners and/or in-house teams.
This is due to several factors: 
Inbound marketing agencies specialize in the necessary elements required for successful inbound marketing
Agencies handle a variety of clients and have concentrated experience in inbound marketing
Agencies have the dedicated teams necessary to make each piece of the inbound process work (writers, designers, developers, etc.)
We can deny it no longer — the marketing field is changing and inbound is taking the forefront.