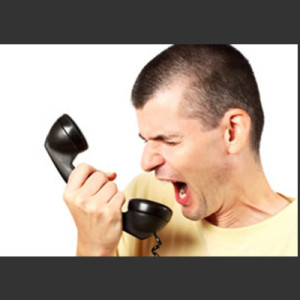 In the past, marketers made a concerted effort to improve sales by doing two things:
Developing a direct line of communication with decision makers.
Making it easier for them to make a purchasing decision.
This desire inspired the development of traditional techniques like cold calling, direct mail, and trade publications. These methods improved results, and still have value today, but they must be included in a specific marketing strategy, not a mindless following of the status quo.
New technologies have made it easier for people to prevent these direct messages from ever even reaching them.
While it is problematic to have marketing efforts ignored, the real danger lies in becoming a nuisance to your potential customers.
Many individuals find these types of outbound techniques intrusive. The information these campaigns provide is often perceived as uninteresting and self-serving, while the method itself is resented because it prevents people from doing the things they actually want to be doing, like spending time with their family.
Outbound methods have a disruptive nature, and have been appropriately labeled as interruption marketing. If you're going to interrupt someone, you need to make sure they're going to be receptive to the interruption. Here are three practical steps you can take to make sure your ideal customers are not getting annoyed.
1. Know Your Customer
It is important to know what matters to your ideal customers. Knowing what they care about, what they prioritize, and even what they do in their free time is critical to finding the right marketing tool to reach your audience.
Create buyer personas to help direct your efforts. It's not enough to focus solely on the wants and needs of your expected clientele, you also need to know what they find annoying or you may end up with negative ROI on marketing campaigns.
2. Provide Valuable Content
Make your company valuable before you start interrupting your clients. What do your ideal clients care about? What blog posts and resources could you develop that they would find useful and informative?
By providing great content your visitors will feel excited about, you take a foundational step toward building a great relationship. In the long run, your visitors will come to see your brand as a name they can trust and recognize you as an authoritative voice when they have industry related questions.
3. Outbound vs. Self-Directed Buying Process
Position your company and website in a way that draws interest in an organic way. The changing reality is that now more than ever consumers are taking matters into their own hands.
As customers progress through their selection process, they typically complete 57% of their purchasing decision before they even talk to a supplier. In this new self-directed buying process model, it is important to establish your website as a hub where customers can find the answers they're looking for when conducting their own research.
When faced with important decisions, consumers are going to do the legwork necessary to make a comfortable decision. If your company is not assisting the education process, it's missing out on a huge opportunity.
By adopting inbound strategies that are more conducive to this self-directed buying process, you minimize the risk of alienating your target market while building better relationships with the people who matter the most.