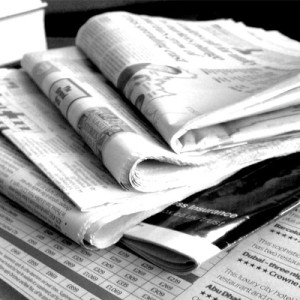 News and the way that we gain knowledge have changed quite a bit in the past two decades.
It used to be that we would read the morning paper and flip to our favorite news program to get the scoop on current events. When we wanted to stay on top of industry trends we would subscribe to trade publications and travel to the best conferences to hear influential speakers.
Now that the Internet sees widespread use and is in the palm of your hand, it's easier than ever to find helpful information. In fact, it's almost too easy.
The Internet has given rise to an overabundance of information. It is important to continue learning (and to use the internet in doing so), but the challenge becomes consuming thought-leading content in a way that is manageable.
Enter content platforms. These tools help you to stream, curate, and organize content in a way that is easy to use. Our team uses them every day to stay on top of ongoing education.
Here are our top 5 epic content platforms to start using today.
Feedly (Web, iOS, and Android)
Much like it's name suggests, Feedly is a tool for displaying different website feeds. Setting up an account is easy — in fact, you don't even have to sign up before you start reading.
Feedly is great because it is clean and simple — it is a tool, not a product. To find feeds to add, it's as easy to select a genre (tech, business, design, etc.) then find the feeds that you feel will be most relevant to you.
When you sign up for an account, you can then take your feeds with you anywhere using one of their mobile apps.
Get Started: Web | iOS | Android
Zite (iOS and Android)
The goal of Zite is to create a personal magazine catered to your interests. It is constantly analyzing your reading habits and refining the selections it makes when curating articles on your behalf. I love Zite because it is constantly presenting me with relevant content that I love and would have otherwise never discovered.
Pocket (Web, iOS, and Android)
Formerly known as ReadItLater, Pocket allows you to save articles quickly and easily for later reading. This is especially helpful when you start reading an article, it has your interest, but you have to go do something else. Quickly save it to Pocket and it will be there waiting for you when it's ready.
Due to their open integration support and widespread use, loads of applications integrate easily with the tool for later reading.
Get Started: Web | iOS | Android
Flipboard (iOS and Android)
Flipboard was the first big app of it's kind to offer content curation in a magazine-like interface. There's something great about being able to flip through custom curated articles in such a beautiful interface. It also pulls in news from social networks so you can feel extra socialized.
Plus, you can easily save articles to specific "magazines," a general "Reading List," Instapaper, Pocket, or Readability.
Paper by Facebook (iPhone)
In something of an unexpected move, Facebook recently released an app called Paper for the iPhone. The vision of the app is to combine the traditional News Feed items with current news. It's a beautifully designed app centered around news genres (much like Feedly). However, unlike Feedly, you have much less input as to the specific feeds you see.
Get Started: iOS
Bottom line: Get learning!
Don't let the overabundance of information on the web get you down. Learn to harness industry knowledge using these tools and always push for continued education and excellence.
Have a platform that you would have liked to see on this list? Share your experience in the comments below!