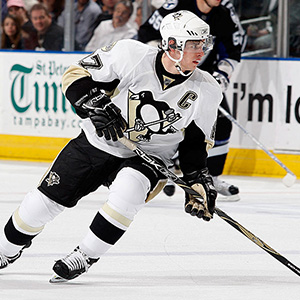 Did you know that 78% of B2B marketers haven't established any kind of lead scoring ? [source]
If "everyone else" is ignoring it, then why should you be doing it?
Why Use Lead Scoring?
Lead scoring makes sense if you're in a B2B environment where you close less than 100% of your leads.
In other words, lead scoring is pointless if there is a minimal sales cycle and everyone who looks at your product/service also purchases immediately.
So lead scoring makes sense if you find yourself in a situation where:
Your sales team is spending too much time talking to unqualified leads.
Your sales team doesn't have time to call the leads you're generating.
You gather demographic and engagement data on your prospects.
You have or are putting a system in place that will generate some prospects that aren't ready to buy, and/or more leads than your sales team can handle simultaneously.
If you're in business, this probably makes sense to you: following up with sales opportunities is important. In fact, research from InsideSales.com shows that 35-50% of sales go to the vendor that responds first.
But if you don't know which opportunities are sales-qualified versus which ones will waste your time, then it's very likely that you're losing money both on the resource investment of talking to unqualified prospects (you're time is valuable) and on the opportunity cost (passing up a big potential sale).
A couple things happen in this scenario:
You lose money – thanks to pursuing an unqualified lead.
Your sales close rate takes a hit – thanks to an impossible opportunity.
That's where lead scoring comes in.
How Lead Scoring Works
Essentially, lead scoring is an algorithm you create based on attributes and actions. You're taking some measure of demographic data about your prospect, and combining it what a measure of their engagement with your product, service, or company.
Here's an example: at GuavaBox, we're selling inbound marketing. It's a relatively big-ticket item that requires buy-in from decision makers. So I would much rather speak to the president, CEO, VP, or CMO than start up a conversation with an intern or inside sales representative.
No offense to people lower down the chain – sometimes it works out, but my chances of closing a sale are much higher if I can talk to a decision maker.
That's the type of demographic information that factors into lead scoring – here are a couple of the most common lead scoring attributes:
Position
Industry
Company Type
Company Size
Annual Revenue
Marketing Budget
But lead activity is also important. I'd rather talk to a CEO who opens my emails, visits my website, and downloads my content offers.
Some common lead scoring activity factors:
Emails opened
Website pages visited
Content offers downloaded
Once you've determined the factors, you assign values to each metric and build the algorithm. For more on the specifics of how to score leads for the benefit of your sales team, check out this post from HubSpot.
How Lead Scoring Works To Grow Sales
The value in lead scoring is that you're using an automatic, predesigned system to deliver the hottest leads to your sales team.
Instead of calling prospects at random, sales can now work through a systematic list, focusing their time on the most qualified opportunities.
This approach has helped sales teams improve close rates and grow revenue dramatically.
Select International, a Pittsburgh-based employee screening resource provider, has used lead scoring to dramatically improve the alignment and performance of their sales and marketing departments. They implemented a system (using HubSpot) that scores every touch point their leads have via online and email analytics. Once a lead reaches a qualifying score, a sales rep receives an automatic email notification with vital information and a prompt to contact.
The results: Select International grew online-generated revenue by 101% after implementing a lead scoring system.
See Proof & Learn More About Improving Sales Performance
We've created a special educational offer for anyone who is serious about growing their organization's sales performance. Right now, you can get our Insider Secrets: 8 Companies Closing More Sales Than Ever eBook for free.
What's inside? Case studies from companies like Select International who have radically transformed their sales performance. Plus, the specific tactics they've used to achieve crazy growth, and a detailed action plan for you to get started right away!

This resource will remain free for a limited time, grab it while it's free!