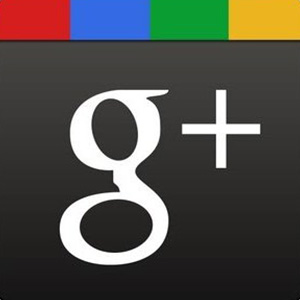 If you care about marketing or selling your product, service, or organization, you understand that sustained attention from your target audience is tough to earn.
People Want Respect And A Role
As you experience on a daily basis, people like to feel like they have a voice, play a meaningful role, and are respected. Creating and engaging with communities is a great way to satisfy those needs that your audience has.
Communities Provide Respect, Roles, and Value
You're involved in many communities, I'm a part of communities, and everybody in your audience is a community member. Offline and online, people come together around common interests and causes to engage with each other, share ideas, and do business.
Community Leaders Carry Responsibility
Leaders of any community automatically assume a disproportionately high level of responsibility for the success of that community and the results, good or bad.
An economical downturn is the result of the actions of an entire society, but who gets the blame? The leaders.
If the opposite happens and we enjoy an extended bull market, who receives the credit? The leaders again.
It's too difficult to pinpoint the overwhelming number of factors, interactions, and individuals that cause market shifts, so we tend to praise or blame the recognized leaders for the results. That's just the way it goes.
The Business Opportunity For Community Leaders
Communities are your most valuable asset as a business. They represent the segments of your target market that can effectively market and sell your offering to other consumers for you (the opposite, of course, is true as well).
Establish a strong community of brand advocates and your business is instantly more credible, more sustainable, and more profitable. The challenge is creating those communities.
Create A Google Plus Community
The platforms are nearly limitless, but Google Plus is a great platform for starting online communities for a number of reasons, including many advantages that tag along courtesy of its status as a Google product.
Quick rundown of a few of the benefits:
Large (and growing) user base: although the 1 Billion+ user count is artificially inflated, with 500+ Million users actively engaging, the platform is too large to be ignored.

Potential for search impact: check out

this article on hacking Google+ for SEO value

.

Mobile Optimization: Google Plus is a fantastic mobile experience, and we know how mobile is trending.
Communities are easy to create, manage, moderate, and promote.
How To Create A Google Plus Community To Grow Your Business
Creating Google Plus Communities is an easy process. Google provides great tutorials, overviews, and walk-throughs of how to create a Google+ Community, Managing a Google+ Community, etc.
The challenging part is figuring out who your community helps, what your community members need, and how to best bring everything together.
It all starts with a laser-like focus on your audience. Who are they, where do they spend time, what do they like, need, and want, and how can you fit the puzzle pieces together for their benefit?
If you create a community based around your products or services, it's doomed to fail 99.9% of the time. If you create a community that meets the needs of your audience, on a platform that they love using, in the medium they like to consume, then you'll reap the benefits of credibility, being top-of-mind, and growing your business as a result of your community-building efforts.
A Google+ Community Example:
We're in the middle of experimenting with Google+ Community building right now for DoInbound, a marketing agency campaign management platform.
DoInbound is best suited for inbound agencies who face the challenge of tracking activity, managing resources, delivering consistent results, and scaling their business. Because many agency owners and employees face similar growing pains and spend a lot of time online and on social networks, it seems like a natural community opportunity.
I created the Inbound Agencies community on Google+ as a resource center and curated watering hole for inbound marketing agencies, like GuavaBox. The community welcomes awesome educational content, tools, platforms, anecdotes, and resources to help inbound agencies improve, grow, and provide better results and value for their customers.
The user base has grown quickly, but we're still figuring out how to add enough value to members to create the go-to hub for agencies looking for help. As communities continue to grow, they tend to become self-sustaining. Member contributions provide value that I could never bring to the table, and the community moves forward – and that's the goal of communities: build bridges and provide the opportunity for value-adding interactions.
Google+ Communities Are One Piece Of The Puzzle
Just like building a single community on Google+ is only one piece of the puzzle for DoInbound, you can't rely on any single tactic to reach everyone. People are too diverse and there are so many choices and options.
If you're struggling to produce or promote content, and especially if you're in an industry that doesn't excite most people, you should check out The Ultimate Guide to Epic Content for Boring Industries – it's helped a lot of folks create killer content and grow their lead generation efforts significantly…oh, and it's free!