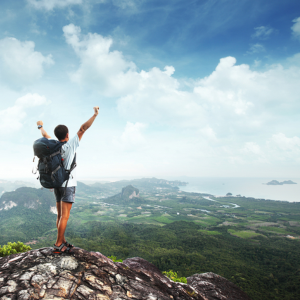 In some of our previous posts we've discussed the importance of promoting content offers.
If a little attention and strategy are given to how to maximize promotion efforts, the return on your investment in content creation will be higher than if you just hope that people find a way to stumble across your work.
The key with promoting older posts is to not go overboard and overwhelm your followers with the same message over and over.
The goal is to selectively pick and choose your moments to remind people of the valuable information that is already available.
If you can strike this delicate balance, you will see a higher return on your work and prevent yourself from becoming annoying to your prospects.
Promotion is important, but you don't want to be spending valuable time every day keeping up with promoting old posts. To use your time most effectively, several companies have developed tools to help you schedule out engaging social messages in advance.
Using these tools gives you the ability to craft social messages on the platforms that your prospects frequent at the times they use them.
You can schedule out whole campaigns with months' worth of social updates. Once your messages are set, you can continue to drive traffic while you're not even working.
There are several companies that offer similar products so it might take a little research to find the tool that is the best fit for your needs. If you need help getting started, here is a quick look at three companies that offer this type of service.
Hubspot
We are Hubspot users here at Guavabox and the social tool allows us to integrate all of our tweets, Facebook posts, and updates to LinkedIn groups directly with active campaigns. Leads generated from these social contacts are catalogued allowing us to easily track sales all the way back to the first social touch point.
The Hubspot social tool gives us the ability to easily control what messages we send at specific times and make sure they come from the accounts we want.
HootSuite
HootSuite has three plans available – Free, Pro, and Enterprise – depending on how big your company is and how many different accounts you want to control centrally.
They offer a wide variety of products and services allowing you to determine if you want to use them to help with strategy or if you would rather just use the tool to manage your social media accounts.
HootSuite offers a free 30-day trial for their Pro package, which allows you to test it out and see how you like using the tool before making a decision to purchase.
Buffer
Buffer focuses on user experience and is dedicated solely on the scheduling tool so you may not get the same analytical tools that you would get with HootSuite or Hubspot, but many users prefer the intuitive scheduling of the Buffer application.
If you are looking for a simple, straightforward, easy to use interface that does a great job of what it is designed to do, Buffer might be the right choice for you.
Like HootSuite, Buffer has a free plan with paid plans available if you need to run more accounts.
All of these tools have different benefits and features. There is a certain amount of overlap and some areas where each tool has distinct advantages.
Many companies and marketing professionals would advise going with some combination of the aforementioned tools to get the best results.
Whatever you decide is best for your company, using a social scheduling tool is a simple solution that can give you more time to focus on your daily tasks and extend the shelf life of your blog posts long after they've been published.