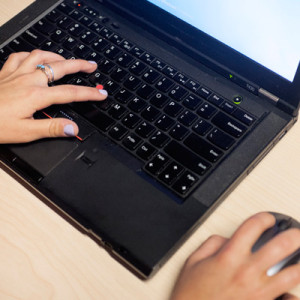 When people talk about the SuperBowl, it's inevitable: the commercials will be a topic of discussion.
In fact, some people watch the SuperBowl and prioritize the commercials over the game itself when it comes to food runs and bathroom breaks. But that's another issue entirely.
The point is that video is a medium with exceptional opportunity. Few other types of content are so strong in their ability to generate and maintain the focus of an audience.
As such, marketers have an enormous opportunity to engage with their audience online. The question remains, what is the best tool for video hosting? In this two part series, we'll dig into comparisons of Wistia, Vimeo, and YouTube to describe the pros and cons of each platform. At the end of this post, we'll decide a winner and give you our recommendation.
Wistia vs. Vimeo
Wistia and Vimeo are both premium video solutions for hosting your marketing videos, but there are a few distinctions worth noting.
Wistia
Pros: Wistia is a full-featured video hosting service created with marketers in mind. You will be blown away by the video quality and the sheer amount of well-presented analytics that are available to you.
One valuable insight is the ability to see when viewers drop off of your videos. By analyzing the type of content that tends to hold your viewer's attention, you can really start to hone in on the style and format of videos that your viewers enjoy the most.
Another feature we love is that Wistia also includes the ability to easily upload new versions to existing videos. We love being able to quickly edit and revise hosted videos without having to edit the embed code on our pages — especially if it's shared across the web.
Cons: Price. All of the features included with Wistia don't come cheap. While they do have a free plan with three included videos, you're realistically looking to spend anywhere from $25 – 300 per month, depending on your needs.
Vimeo
Pros: Vimeo is a solid video hosting platform who is known for their robust hosting capabilities. They've been around longer than Wistia and are widely used by creative professionals.
Cons: Vimeo lacks the easy analytics boasted by Wistia, and they have something of a confusing pricing model. Vimeo's free plan is HD-free, but the do offer a "Plus" version for just shy of $60 per year. Look out, though. This plan is only for non-business use.
If you plan to use Vimeo for your business, you will have to sign up for Vimeo PRO, which comes in at $200 per year.
The verdict:
In the Wistia vs. Vimeo match-up, Wistia is the clear choice for the marketer. They offer a product that helps to host and share video quickly and easily, and they have a ton of helpful resources as well. We can't help but love Wistia, and we're sure that you will too.