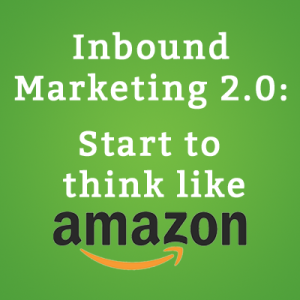 Smart marketing automation is awesome. Recently, Dan Zarrella, Social Media Scientist at Hubspot, held a webinar on the Science of Marketing Automation. It was a fantastic presentation, great data, and well worth the 53 minute investment. You will learn a lot if you decide to watch the play back. You could also keep reading because I'm going to share some of the highlights.
Two big take aways:
Sending more emails doesn't affect your unsubscribe rate.

The people with the most Twitter followers are the ones who converse less.
I think the increased use of marketing automation represents the transition to Inbound Marketing 2.0. There are a ton of companies out there today that are producing great content, attracting qualified visitors to their website, and converting that traffic with content marketing offers. There are a smaller collection of companies that create a personal experience for each person who downloads a piece of content.
Marketing automation reacts to the prospect. Think about Amazon. They completely personalize your shopping experience. They have sections like "More Items to Consider" where they showcase products related to recent searches. They have a section called "Get Yourself a Little Something" where they display items form your wish list. They also personalize their email messages to you with related products and promotions. Leave something in your shopping cart? You bet you will hear about that!
Amazon uses marketing automation to personalize your shopping experience. Why shouldn't you do the same for your prospects?
Where to Begin?!
Marketing automation starts at the landing page. You can't start personalizing their experience until they raise their hand and exchange their contact data for an offer. It is important to have your marketing automation efforts in mind when you're writing the copy for a landing page and creating the form.
Dan and the Hubspot team have analyzed data from a whole lot of landing pages. They found that offers that hinted at the beginning of a sales process had a lower conversion rate than those that hinted at valuable information.
Statistics showlower conversion rates for pages that use this list of words:
Quote
Price
Request
Service
Contact
Questions
It is easier to get people to give you permission to automate marketing to them if you are offering something of value rather than the start of a sales process. Use words like:
Webinar
Whitepaper
Download
Chapter
Tools
Report
Key first step: Entice users to give you their contact information.
Marketing automation is driven by leads, so they need to take action before anything can happen. Value-based content marketing offers make this happen. Simply find out what your audience wants and give it to them in exchange for some information about themselves.
Segmentation is key.
A study of billions of emails sent by MailChimp customers showed that those who have more email lists, tend to have higher click-through rates.
This data says that it is important segment your list as much as you can. By segmenting your email lists, you can send more personal emails. This takes your marketing automation from one-to-many to one-to-one.
Some segmentation strategy properties to consider are region, industry, position within the company, the size of their social media following, and initial interest that attracted the prospect.
Personalize, personalize, personalize.
Amazon, Netflix, and the Dollar Shave Club (check out my post on B2C about how they automate their marketing) are all great at personalizing the marketing experience.
In your emails, use first names and company names. Statistics prove that emails with these personalized components have a higher open and click-through rate. Think creatively about what information you will need to personalize your future communication when you're building out your forms.
By sending emails based on your prospect's schedule instead of your "email blast" schedule, you can engage them when they're hot. Again, think like Amazon. How can you make the experience more personal?
If someone visits the green widget product page on your website, send them an email with more information about green widgets.
Should I automate my tweets?
Yes. Twitter automation works to build your audience reach.
Data shows that accounts that have a larger following spend less of their time replying. People build a large following by broadcasting interesting content that gains followers and builds reach. Breaking 60-80% of Tweets with links is the sweet spot for generating RTs. Social isn't only conversation, you can automate components of your social media marketing.
What does automating Twitter mean? You need to schedule tweets. By automating your tweets, you can share more valuable information and attract new people to your website.
There are a ton of tools that help you automate your Twitter presence. You can check out Hubspot, Hootsuite, Buffer, and IFTTT.
Conclusion
Marketing automation is an amazing tool for creating real relationships with people who first touched your brand online. It can help build trust and a consistency between you and your prospects. It also important to remember that it constantly needs to be improved. Closed loop analytics help you determine how well your marketing automation efforts are performing. Listen to your data and make adjustments to fine tune your offerings.
If you want to learn how you can get an inbound marketing campaign up and running, including marketing automation, check out our free eBook below. It is packed to the gills with actionable information – happy reading!