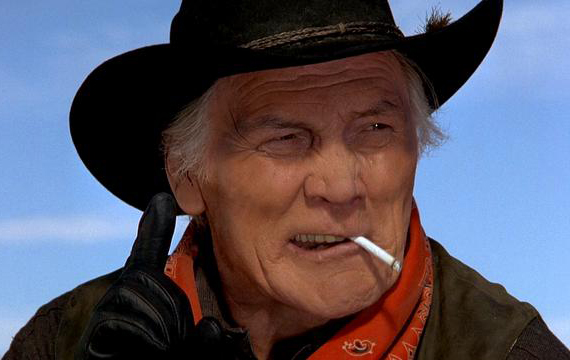 Most marketers today are just like Billy Crystal in City Slickers, they are dying to know that one simple thing they can do to increase marketing ROI. Unlike Curley, the old cowboy, we will give you a straight answer in this post.
The Mistake Most B2B Marketers Make
Think about the traditional go-to marketing tactics for a second: booth at a trade show, ad in a trade magazine, pay-per-click advertising, radio ad, event sponsorship, and others. Each of these approaches can help you gain access to your target buyer personas. Each of these tactics can be effective at getting people's attention. Each of these tactics require you to pay for the opportunity to get their attention.
All kinds of effort is put out to get everything just right for these opportunities, but most miss one giant element that is reducing their marketing ROI and sending their cost-per-lead ever skyward.
What happens once you have their attention?
The Dropping Off Point
Most marketers are very good at catching the attention of their target persona. This can be through well written ad copy, killer graphic design, stellar trade show presentations, or viral video production, they are professionals.
What is often missing in this race for attention a clearly defined next step. If your persona leaves the interaction with your message confused about what to do next, then you're just pitting yourself against the 10,000 other marketing messages they received that day.
You will be quickly discarded into their missed marketing message mental rubbish bin.
The One Simple Step
Creating a call to action to your marketing message that leads to real value in the eye's of your target persona is the one simple step you can take to begin increasing marketing ROI.
Sounds crazy simple, right? Well then why aren't more people following it?!
Creating clear calls to action that direct toward valuable content incentives your audience to take action. The action you as a marketer need them to take is a simple information exchange. Their voluntary offering of their contact information in exchange for a piece of content that will make their lives easier.
No matter what channel you're using to market your message, be sure to use a call to action that directs your prospects back to a landing page. On that landing page they can clearly understand the value they will receive in exchange for permission to be marketed to. Once you have the lead in your marketing database, you can begin the process of building a relationship with them through marketing automation. This opportunity will increase your marketing ROI over the long haul.
If you are interested in creating a system that can boost your marketing ROI, check out our free checklist bellow.