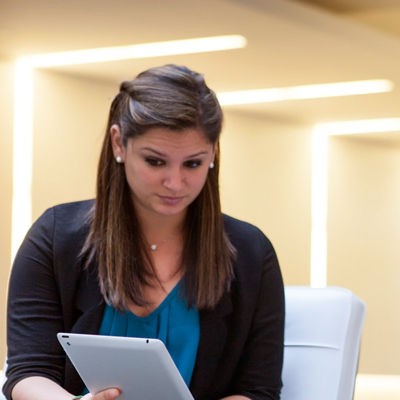 I don't know about you, but it's always painful to watch someone throw away money when you know that they could be doing something better. This is something I see every day when I'm talking with marketing managers.
I've found that rookie and seasoned marketers alike have been trained to spend money without access to any data that shows them the effectiveness of that particular spend. Many of these marketers are in denial over the fact that they are pouring huge amounts of their marketing budget down the drain.
According to the Harvard Business Review, direct mail has a higher response rate than email marketing. That being said, it's also 100 times more expensive than email campaigns.
Is it really worth all of that money just to get a 1% higher response rate than email marketing?
Plus, most companies don't even account for the off-email multiplier (the sales that were made indirectly as a result of being top-of mind with the customer). But I digress.
So, why are you spending 100x more on solutions that bring 1% higher response rate?
It should all come down to your return on marketing investment after all, which is much more difficult to achieve when a marginally more effective method takes a much larger investment.
I believe that marketers today are throwing their marketing dollars down the drain for one of three reasons.
1. Changing strategy is hard – They've spent years perfecting the existing marketing strategy, and although it is losing effectiveness, it's better to increase volume than to take a chance on a new strategy.
2. They fear the unknown – Changing the course of a marketing strategy is a leap of faith, and could bring serious consequences.
3. They just don't know where to start – They're getting loads of calls from SEO specialists and marketing firms who want to double their sales, but they don't know how to best proceed with a change of strategy.
I understand these concerns. I work with marketers every day who struggle in these areas. Heck, I even struggle with them myself.
What are the feel-good pits that cause marketers to waste perfectly good money?
I've found that marketers often equate marketing effectiveness with dollars spent. All too often they throw money at problems just to feel like they are taking action.
Some examples of often wasteful marketing spends are:
1. Paid search – This is often seen as one of the most effective ways to drive traffic to your website, but 86% of web users trust organic web results more than paid search results.
2. Website redesigns – We get loads of requests every month for quick website redesigns. When we ask for clarification as to why they want a new site, typically the answer is "our site looks outdated," or simply "it's time for a refresh." Shouldn't a new website be part of a strategic marketing plan that is created prior to just a quick website redesign?
3. Trade shows – Prospecting at trade shows is one of the least cost-effective methods of drumming up new leads.
4. Trade publications – Marketers spend $34 billion per year simply to get in front of prospective customers for a few minutes before being thrown into the garbage. Wouldn't it be better to target on-going search traffic from people who are looking for your help?
5. Direct mail – well, we've already talked about the price with this one, but are you hurting your good name with direct mail as well?
Is taking a risk so much worse than wasting money?
Think about this for a second. Would you rather take a risk, fail, and learn from your mistake(s), or live in a state of denial wherein you are perpetually throwing money down the drain all for the sake of next month's print campaign?
Sure — in our culture risks are really only praised when they work out. But with the shift in the way that customers are searching for the solutions to their problems, how could you settle for inaction?
Did you know that 57% of the B2B buying process takes place before sales even gets a call? In my mind, that means that 57% of the buying process now falls on the marketing team, not sales personnel.
So, maybe the true question should be – is creating great and helpful Internet content that your prospects find valuable even a risk at all?
It's time to focus on bringing customers value, and nurturing them through the entire sales process.
The best prospects are those who are searching for your help. The key is to make your company available and prominent when they come looking. Using inbound marketing strategy, you can create helpful and informative content that draws people to your website, engages them, and educates them through the sales process — all while lowering marketing costs and boosting your return on marketing investment.
Sound too good to be true?
Here are a number of case studies that highlight the effectiveness of inbound marketing for a variety of companies in a number of different industries. The results speak for themselves.
It's time for a new way of thinking.