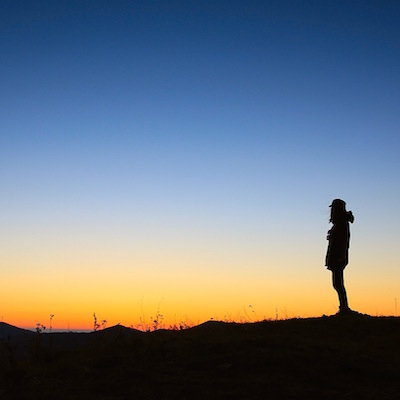 Nothing sends shivers up the spine of your prospects faster than the feeling that they're being tricked. Treats are much more their thing. They're the independent type and prefer to do their own research online.
Like kids trick-or-treating from house to house, they shop around to gather as much information as they can find. No matter what you do, you can't change this new reality created by the internet.
Building trust and creating a relationship are the key in winning this shopper's business. This all starts early in the marketing process.
Here are three things that you can do to help create a spook-free experience for your prospects. 
Create a Welcoming Experience
As a little kid trick or treating, it was always more fun to go to a house that wanted you there. The porch light was on, the family was on the porch, and music was playing – that was the house to go to!
When visitors come to your site, make them feel like they're welcome. Creating a crisp, clean website experience is a big first step toward building trust.
Think about the nerdy stuff. If someone is visiting your site from their iPhone, you want them to feel just as welcome as someone viewing from their brand new 27-inch Retna Display iMac. This means you need to make sure your website is built with responsive design.
When someone visits your site, they expect it to be fast. As technology advances, people are developing less and less patience to wait on slow websites. Keep your website loading quickly with fast website hosting to create a welcoming experience for visitors and earn some extra brownie points with Google.
Have a Little Fun
It doesn't matter if you're in a boring B2B industry or a B2C industry, there is still a human on the other side of the computer screen. Create marketing for people and never forget that people like to have fun!
Spice things up a little bit by just thinking about things from a fresh angle. Not saying that you have to hire a daredevil to skydive from the edge of space, but don't be afraid to think outside the box.
Dave Ramsey hosts one of the most popular radio shows in America where he talks about personal finance. Not the most exciting topic in the world, but he and his team are always innovating. Check out how they accepted the ALS #IceBucketChallenge this past summer. While everyone elso was just dumping bowls of water onei head, they brought in two firetrucks and drenched their entire team with water!
You don't need to have a big radio show to think outside the box and do something fun.
Give Away the Good Stuff
There is no debate on this one. We all loved and remember the house that gave out the real-sized Snickers bars, not those lame little "Fun Sized" ones. We also remember the house that handed out veggies.
You want to be remembered by prospects who are doing their research online, but you want to be remembered in a positive light. One great way to do this is to give away the good stuff.
Use your website as a resource hub – a destination where people come for answers. Becoming this place builds trust and authority in the mind of a prospect that feels more comfortable conducting their own research than they do talking to a sales person.
Take the expertise that lives within your organization and turn that into content that answers questions. This will be a real treat for searching prospects and help get your house remembered.
If you're interested in checking out more tactics that can help you start creating marketing that answers questions and starting building trust with your audience, then check out The Ultimate Guide to Epic Content for Boring Industries.
Inside you'll find tons of actionable tips and tactics that you can put into place today to start attracting traffic and converting leads through inbound marketing.