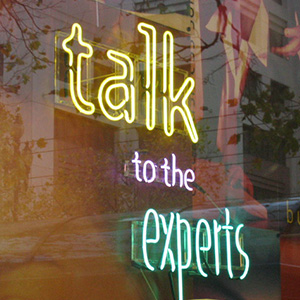 The Internet has dynamically transformed the publishing world. The barrier to entry is so low that virtually anyone can publish content at any time.
With so many voices pushing content to your target market, your challenge isn't publishing content, instead you're faced with the challenge of earning trust and establishing a reputation as a thought leader in your industry.
Establishing your reputation as a trustworthy source of consistently helpful, value-adding content requires time and effort. You need to stay on top of a rapidly evolving marketplace, understand the factors at play, invest the time to turn that knowledge into easily-consumed content, and then promote your work to the audience you want to reach.
It's a tough proposition, but if you can do it, that reputation of trust pays major dividends in the forms of business growth, personal branding, and industry clout.
Leverage Relationships To Raise Your Industry Credibility
Too many organizations use a lone-wolf approach to branding, marketing, and business development. Instead of pursuing co-branding opportunities and mutually beneficial marketing activities with peers and related industry organizations, they struggle to produce, promote, and improve their own content.
The problem with the lone-wolf approach is that it artificially raises the barrier to entry. You are not the only organization with helpful content that is relevant to your target market, so why would you sustain the high cost of producing and promoting everything in-house instead of partnering with other industry thought leaders to grow your reach and maximize your investment?
Interview Industry Experts To Boost Your Reputation And Reach
This isn't a new idea, but so many organizations are too self-centered to consider this approach. You can get ahead of those competitors by seeking out the thought leaders in the industry and hosting interviews. In addition to the knowledge that you and your audience will gain from the experts, the fact that you were able to land interviews with the big hitters in your field makes you look smarter and enhances your reputation.
To host the interviews, consider using Google Hangouts On Air, webinar software like GoToWebinar, or record the audio and use it to create a podcast. At the very least, embed the audio and transcription of the interview on your blog.
Don't stop at simply producing the interview, promotion is just as important. You were able to get an interview with someone who also has a great reputation in the industry – leverage that fact!
Tips for Scheduling and Promoting Industry Expert Interviews
Pre-Interview: Once you've identified a list of potential interviewees, you need to have some compelling reason for them to participate. Leverage existing relationships, demonstrate the benefits of getting in front of your audience, clearly define their commitment, and identify the common goal that you're working towards together.
After landing your experts, plan a pre-interview announcement to send to their email database as well as yours. Present the benefits to the audience, test the system ahead of time, and don't skip any important details in that announcement (i.e., time, time zone, how to access, etc.). Create a blog post announcing the interview and have attendees register in advance as a way of generating additional leads.
Post-Interview: Make sure that you record the interview, then turn the recorded interview into a content offer as another way of generating leads. Regardless of whether or not you put the recording behind a landing page and form, definitely send out a post-interview email to both databases, and publish blog recaps with the transcript or a synopsis.
By creating the opportunity and platform for the public exchange of ideas, you're adding value to the market. Continue improving and streamlining the process, and your work will be rewarded as your reputation grows, your reach expands, and your revenue rises. It's the natural progression of business.
Expand Your Content Creation Skills
Many folks work in industries that are sometimes considered boring. Interviewing experts is a great way to spice up your content and leverage additional communities – but there's always more you can do! Check out this awesome guide to creating epic content in boring industries for more ideas.