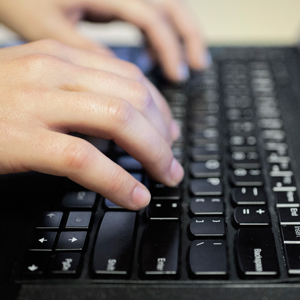 "How can I use social media effectively in marketing my company?" This is one of the first questions I am often faced with when first talking with the CEO of a manufacturing company.
Typically the CEO is curious due to his or her identification of two things:
The semi-recent rise in popularity of social media
Doubt that social media can make a difference for his or her manufacturing company
Every manufacturer targets different personas and industries, so every social media game plan for manufacturers is going to look different. The key to success with social media is to start small and scale as your company sees success.
Here are 3 ways that industrial manufacturers can get started with using social media marketing effectively without overcommitting — and you can do it all starting today.
Invest in LinkedIn Groups
LinkedIn is (in our experience) the most beneficial and lucrative social network for B2B manufacturers. Create a company page and invite your marketing and sales team to join. Encourage your team to join LinkedIn groups that are relevant to your industry and start sharing insights and content.
It's important that your team members do not spam these groups — spammers are usually identified and blocked pretty quickly. LinkedIn groups are a great way for your company to engage highly targeted groups of people in a way that is both relational and engaging. If you're wondering how much to share versus how much to contribute, we suggest 1 shared piece of content (blog post, ebook, etc.) per 10 interactions.
Share Great Video Content
Video is a great way to engage prospects and customers visually. In fact, visitors spend 100% more time on a page that has a video embedded. The beautiful thing about services like YouTube is that they allow prospects to see your product in a way that words simply can't. Encourage your sales people to capture video of unique use cases on their smartphones when they are in the field. Once uploaded to YouTube, you can share these videos on your website, via email, and on social networks.
Give Your Company Personality
It's easy for industrial manufacturers to take on a dull or boring image, but there is so much potential to develop your brand and your personality through social media. By tapping into your company culture, you can start to relate to your target audience based on more than just your latest product offerings.
Try sharing photos from a recent company team-building activity, or congratulate employees on personal accomplishments. Giving your manufacturing company a more personal brand will help people to relate to you better, and it will show prospects that you are not simply on social media to advertise your products and find customers.
Take the next step with social media right now!
Sometimes all you need to get started is a little expert advice. Nathan Latka, CEO and founder of Heyo, has launched over 200,000 Facebook campaigns in the past two years.
As these campaigns were launched, Nathan tracked the results and identified the top converting campaigns  in several industries on Facebook like an A/B testing machine.
We were lucky enough to convince Nathan to pull back the curtain and show us the top converting campaigns in these industries based off the data set he's gathered over the years so you can copy them.
If you are interested in learning about successful Facebook campaigns from Nathan, we are hosting a webinar this Thursday, 5/15, at 3:00 pm EST.
Nathan has spent the past two years helping companies convert through Facebook campaigns and can help you too.
Head over to register at this link: heyo.com/guavaboxwebinar.
If you are serious about bolstering your social media presence, this webinar is an opportunity you truly will not want to miss!